I would hire Nelson CR again in a heartbeat. No construction new project and/or renovation is without issues. However, if you want a company and a team that will resolve those issues to your satisfaction then NCR is that company. The thoughtfulness, professionalism, quality of work, communication and a resolution oriented team are the best in this business.
We would hire Nelson construction again without hesitation. The entire team, from the unseen to the seen, were dedicated, responsive, respectful, and patient while we lived through a beautiful renovation.
Nelson Construction out of Clearwater/Tampa fully remodeled our 7,900 sq ft home in Clearwater, Florida. To say they did a great job is an understatement. The qualities of this company extend beyond just a nice finish. Road blocks: Near the beginning of the remodel we ran into our first hidden challenge. To modify and create an open plan the kitchen into a 650 sq ft family home we needed to break down structural walls. The architect had not calculated correctly and we were stuck. Nelson rapidly contacted their steel supplier and a structural engineer and within a few days we had footings, beams and a totally flush, enormous space. Challenge resolved! Change orders: Another great quality was the handling of Change Orders. During the course of the project we wanted to modify several things as our preference changed when we saw things built. Nelson handles these with courtesy and always worked with us to ensure hangs orders were inexpensive and the most effective solution provided. Sub contractors: When dealing with a contractor one can expect problems with subbies here and there. We really appreciated that everyone Nelson Construction brought in were respectable, easy to talk to and willing to solve challenges we through at them. Many became friends. Painless punchlist: nearing the end of the remodel we had over 15 walkthroughs of our home. Each time we had the superintendent, an administrator and an site manager making notes and even suggesting changes to make something better! It was painless and everything we asked for was done. We even through in some extras 😉 Integrity: The owner, Greg Nelson, became a close friend and truly someone we could rely on. When he said he'd show, he showed. When he agreed, it gone done. Prices, quality and speed were always accurately laid out. This was the foundation of the great works done and seamless mess of the home remodel.
The staff at Nelson Construction do a fantastic job of caring for their customers. They care about their work, their products, and the customer's satisfaction in the final result. I also greatly admire their attention to legal rudiments, which some contractors try to skirt or dodge. Nelson Construction operates within all ethical codes and boundaries, and I respect and promote them even more because of it.
We were satisfied with the level of service we were given by Nelson Construction and Renovations. The project manager was very communicative. Any time I needed an answer, the Nelson Team was there. Everyone was very professional and courteous, and the end result is beautiful.
"We highly recommend Nelson Construction and Renovation, Inc. We are totally satisfied customers. Nelson Construction will always be our first recommendation to friends who want to build. "Our project was the 2014 renovation and expansion of a 600 square foot 1950's bungalow in Safety Harbor's historic district. Our goal was to create a space suitable for full-time living while preserving the character of yesterday's bungalow. Our plan was to renovate the existing home, including a complete redo of the kitchen and bath. We also added another bedroom, bath, laundry room, and outside deck. The square footage was doubled to 1200. "We selected Greg Nelson as our contractor after weeks of interviewing candidates and comparing estimates based on our architect's plan. Greg was not the least expensive, but we were impressed with his up-front cost projections and his appreciation of the value of historic preservation. We were also influenced by the fact that he worked with a client representative. Since we would not be in Safety Harbor while the project was under construction, we felt it was important to have someone who could visit the site weekly and provide us with photographs and progress reports. As absentee owners, we felt we needed this service for our own peace of mind. We are glad that we opted for this service. "We developed a $250,000 budget in consultation with Greg. We wanted to purchase our own appliances, cabinets, and fixtures to reduce our costs. Greg was very flexible and agreed to this. While no project is without surprises, Greg helped us think ahead and keep change orders to a minimum. "Good communication is the key to a smooth project, and Greg was very good in this department. He responds promptly and keeps close tabs on his Project Managers. He is easy to work with and has a great sense of humor. He cares about preservation of historic features and quality workmanship is very important to him. Customer satisfaction is primary. He knows his business. "There are always small issues which crop up after one thinks the project is complete. For this reason, Greg offers a one year warranty on workmanship and certain materials. We waited for a year to write this review so we could comment on how his company responded to these issues. Greg did not disappoint. Not only does he deserve a five star rating for quality construction, he also gets five big stars for coming back to fix minor problems. "Pictures of our project can be found on Houzz at http://www.houzz.com/projects/437628 We think you will agree with us that Greg created a beautiful and functional space."
On behalf of the whole CCHR Clearwater team, we would like to thank you and your company for the stellar work on our new building – which did open on time! Even though we were very pressed for time and things were very hectic, your supervisor remained stable and your work areas somehow remained organized. And best of all, you got your portion of the work done perfectly and on time.We were very pleased with the projects being completed. For example: the new drywall was up and passed inspection from the city with flying colors. Even all the tricky areas where the electricians ripped open walls and made holes, you got them patched and matched everything in beautifully. Your supervisor competently coordinated work with the other trades and was setting a very good pace and example of professionalism for all involved.I plan on using your services again in the future and would be happy to provide a reference to your future clients.
Nelson Construction and Renovations exceeded our expectations on our fairly good-sized job (new addition and complete living room and kitchen remodel). I have never worked with a company before that was this intent on making our project a total success AND was so fast and efficient. In addition to that, they routinely went above and beyond to ensure our timelines were met and NEVER presented us with a single problem (which is rare) and always showed us how it could BE DONE on time, in budget, etc. This is very refreshing to experience.The quality of work was also superb. We had both slick finish and texture work done in addition to lots of fixes and wall and ceiling leveling. Everything came out great. We have gotten lots of comments on how nice everything looks.We were blown away and immediately started recommending Nelson Construction and Renovations to our friends. Our friends who came over and watched them working were also very impressed and asked for their contact info and cards.If you want the job done right the first time and don't want to mess around, I highly recommend Nelson Construction and Renovations, Inc. We will use them again and again. Thank you for the great service!
This letter is to commend Nelson Construction for the excellent job done on our kitchen renovation. When we returned from vacation we were surprised to see the difference and how great it all looked. We expected to see a mess, but everything was cleaned up perfectly; and your company did even more than we expected as part of the total renovation.Thank you very much. We would be happy to supply a reference, if you should ever need one.
Thank you for the job well done! I have renovated several houses and know the hassles that often come with these endeavors – dirt, delays, redo's, cost, contract issues, etc. I was planning to renovate my kitchen for many months, but kept putting it off, simply trying to avoid the expected hassles. Once I finally decided to "bite the bullet", Nelson Construction and Renovations, Inc., proved me wrong and forced me to completely rethink my past opinions of renovations projects! Your company, specifically each of the individuals that were involved with my project – yourself, Quentin, and especially Richard, were fabulous to work with. We readily negotiated the contract, communication was consistent and ongoing and the quality of work was excellent. I was very pleased with the finished product and you did the best job I have ever seen in managing the inevitable challenges of a big project. I have already referred you to anyone I hear discussing their renovation ideas, so I hope they call.Thanks again and congratulations to your team. Best of luck in growing your business, but with success like this, I have no doubt you will be plenty busy. Please feel free to use me as a reference for future pursuits.
Mr. Nelson was my contractor for a major house renovation in March 2006 and also my office renovation in June 2006. He is a rare commodity in the construction industry. He is honest, efficient, on time, on schedule and overall a pleasure to deal with. In my area, where real estate values are climbing and solid trades people are near impossible to find, Mr. Nelson stands out from the pack. His integrity means that the job is done properly the first time and he stands behind his work with fair pricing and reliable scheduling. I wish he'd never left our area!
Our school was in great need of a new roof. Sorting through the various types of roofing and installations was very overwhelming, and for such a large project, we needed to be certain we were making the most cost-effect decision we could. So we hired Nelson Construction to be an Owner's Representative to help navigate this process.We needed minimally three comparable estimates that we could present to our board. Greg interviewed and got estimates from five roofing companies in our area, and got them to quote doing two different installations (ten bids). Through the process he was also able to get the companies to shave down their prices. He delved into researching the roofing materials, installations and warranties and came away with a great recommendation for a company.He compiled everything in a color-coded spreadsheet and helped present it to our board. Now we are walking away feeling satisfied and confident that we have the right company for the job and that our roof will be everything we hoped.
The most notable part of Nelson Construction and Renovations' service was their attention to detail. Great all around service and finished product!
Thank you for giving us a new home that we love. Every time we look around we are reminded that we made the right decision to go with Nelson. We shall recommend you to anyone who asks and would be happy to serve as references for potential clients.
Your Concrete Design Website is very impressive. Beautifully put together and inviting to the design community.
We couldn't be happier and we plan to use your company on any upcoming project that we have. The employees and subcontractors were very professional; it was something we noticed right away. The job site was cleaned every day, and my cleaning lady even noticed and told our friend about it. The level of communication between us and the contractor was above and beyond! Thank you so much for helping create our dream back yard!


Project Images
(*Click image to enlarge)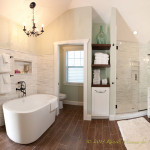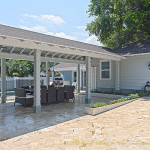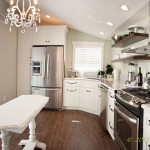 Nelson Construction has been the best construction company that I have ever hired. I am sure that they are not the cheapest but they offer an excellent product and are very professional. They stayed in daily communication to let me know the status of the project. Their crew was friendly, courteous and conscientious. They showed up every day. There were no surprises and they even went above and beyond what they originally offered to do. I am completely happy with their work and will use them again. I highly recommend them!
Working with Nelson was like no other experience I've ever had–and I've done a ton of work on my very old house. They're so professional and stayed in close communication with us. I will NEVER use any other contractor again! I can't say enough good things!
Nelson Construction delivers every time: quality product, on time and in budget, no surprises, no rip-offs, stellar service and product, communication and genuine interest in finishing the product 100% to my satisfaction (and theirs)!
I wanted to tell you how pleased I am with the work done by Nelson Construction & Renovations. The external deck and 2 stairways your company recently built at my North Clearwater Beach apartments exceeded my expectations. I was very impressed with every aspect of the operation in the work and the interaction with me – from the quality of the construction to the daily communication that kept me informed of the progress. Since I live 200 miles away in West Palm Beach, I was initially concerned about managing the process. However, everything worked incredibly well and you have created raving fans with me & my partners! I would be happy to serve as a reference for any prospective customers in the future about my experience with Nelson Construction & Renovations. Thanks again to you & your team for everything.
"Reliable, Licensed & Insured Building Contractor"
For A NO Obligation Design Consultation
Contact Us